Click here for Tamashi's Background
Here is his first sheet not fully developed yet.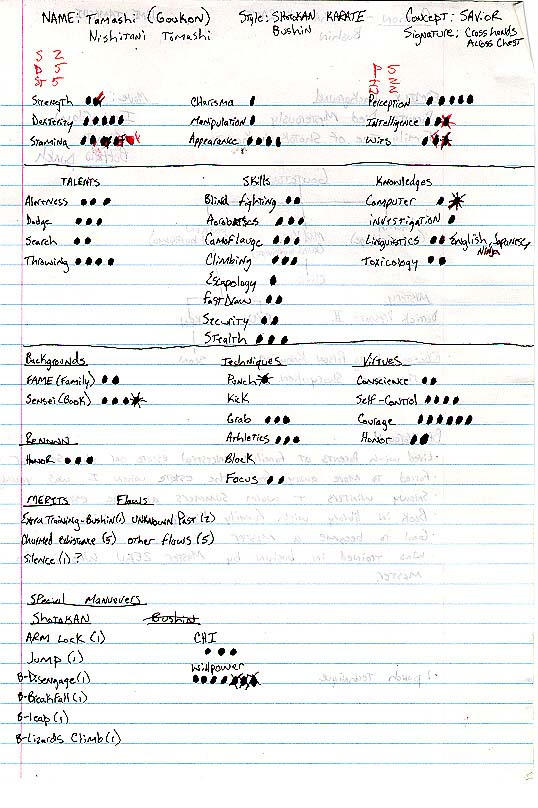 Tomashi's Victory Quotes.
Useless try. You were beaten from the beginning.
It was my destiny to win.
I can't believe i'm breathing hard after fighting you.
I will win by any means necessary. I will survive.
You lack strength of purpose.
I think I have learned something important from this match. You're nothing.
It was already decided that I would win.